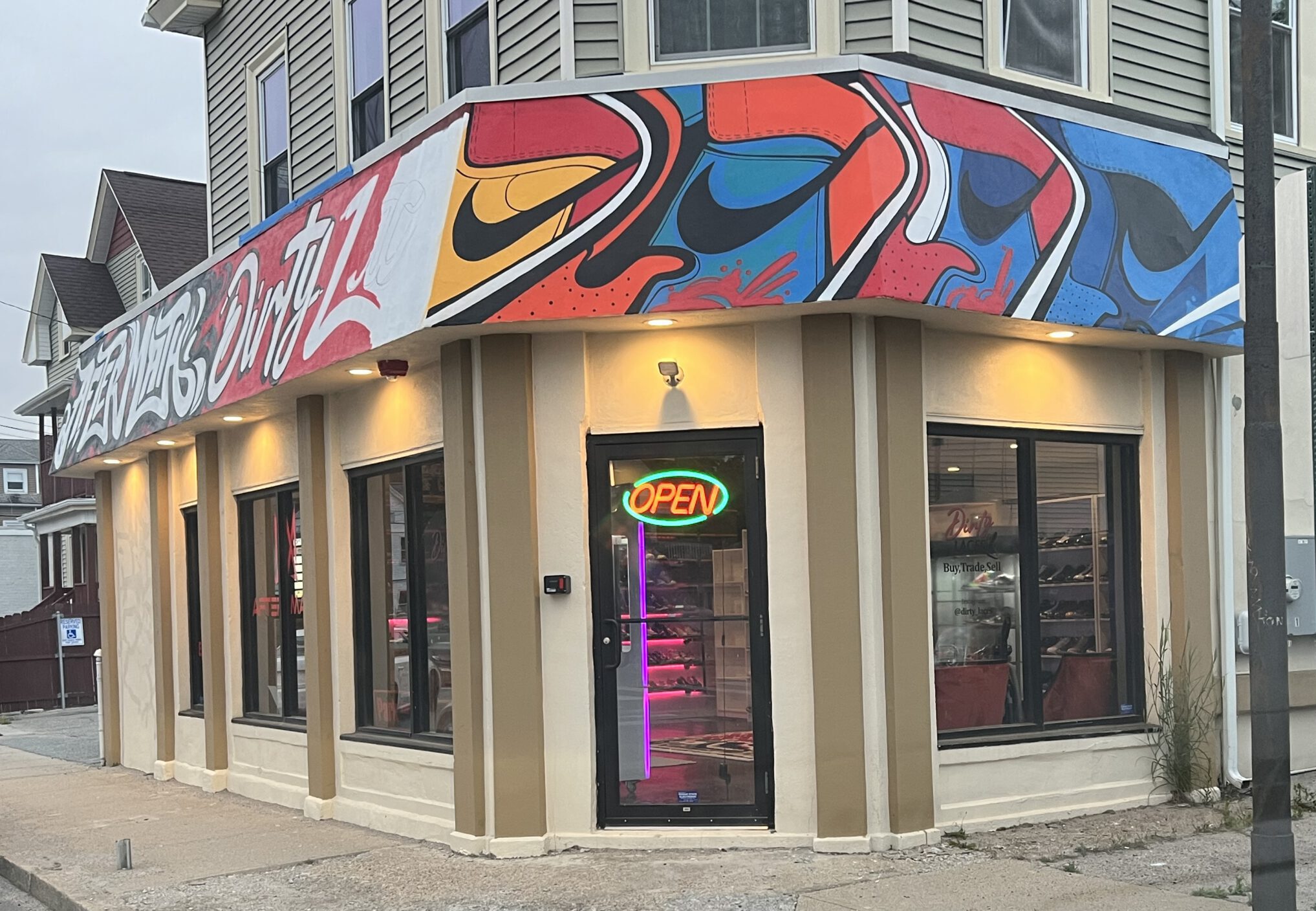 Dirty Laces is a local sneaker shop that buys and sells sneakers across the U.S. We buy collections and individual pairs. We verify sneakers in house to ensure we're selling quality products.
At Dirty Laces, all of our shoes are available. Inside of the store you're welcome to shop without interruption. Our inventory is all on display, so you can see the quality in the shoes we stock. You're visiting Dirty Laces because you love sneakers as much as we do. 
"I made a sneaker store on accident. It started with buying shoes for my own collection and selling my old kicks.

Sneakers have always drawn me in."
We're a local shop that has inventory on shelves and not in virtual reality. You can walk in my shop, see, and feel the product in your own hands. You can't walk into a retail store and purchase these sneakers. It's becoming increasingly harder to hit on the SNKRS app with shoes growing in popularity. We don't screw you on prices. We don't have hidden fees and the price online is the same as the price in store (plus shipping). We carry a wide variety of sneakers, so there's something for everyone. We have shoes from $60 to $1,000.
Pretty Important
Testimonials
"Diam vulputate ut pharetra sit amet aliquam. Neque ornare aenean euismod elementum nisi quis eleifend. Tortor dignissim convallis aenean et tortor at risus. In iaculis nunc."
"Est ultricies integer quis auctor elit sed vulputate. Et odio pellentesque diam volutpat commodo. Pulvinar pellentesque habitant morbi tristique senectus et netus. Urna id volutpat."
"Ultrices gravida dictum fusce ut placerat orci nulla. Enim nunc faucibus a pellentesque sit. Sapien eget mi proin sed libero enim. Lobortis mattis aliquam faucibus purus in massa."